For public
Welcome to VACC-CZ - Czech Virtual Area Control Center , which is part of a global network of virtual air traffic control called VATSIM (Virtual Air Traffic Simulation Network).
For pilots
For ATC
News and events
Czech Online Days paused for the summer
Dear pilots,

our regular Czech Online Days are, as in previous years, paused for the summer.

We are looking forward to seeing you on our radar scopes again in September!

Vážení piloti,

pravidelné Czech Online Days jsou po dobu léta, tak jako v minulých letech, pozastaveny.

Budeme se na vás těšit zase v září!
[26 MAY, 16-20Z] PRAGUE - KOŠICE SHUTTLE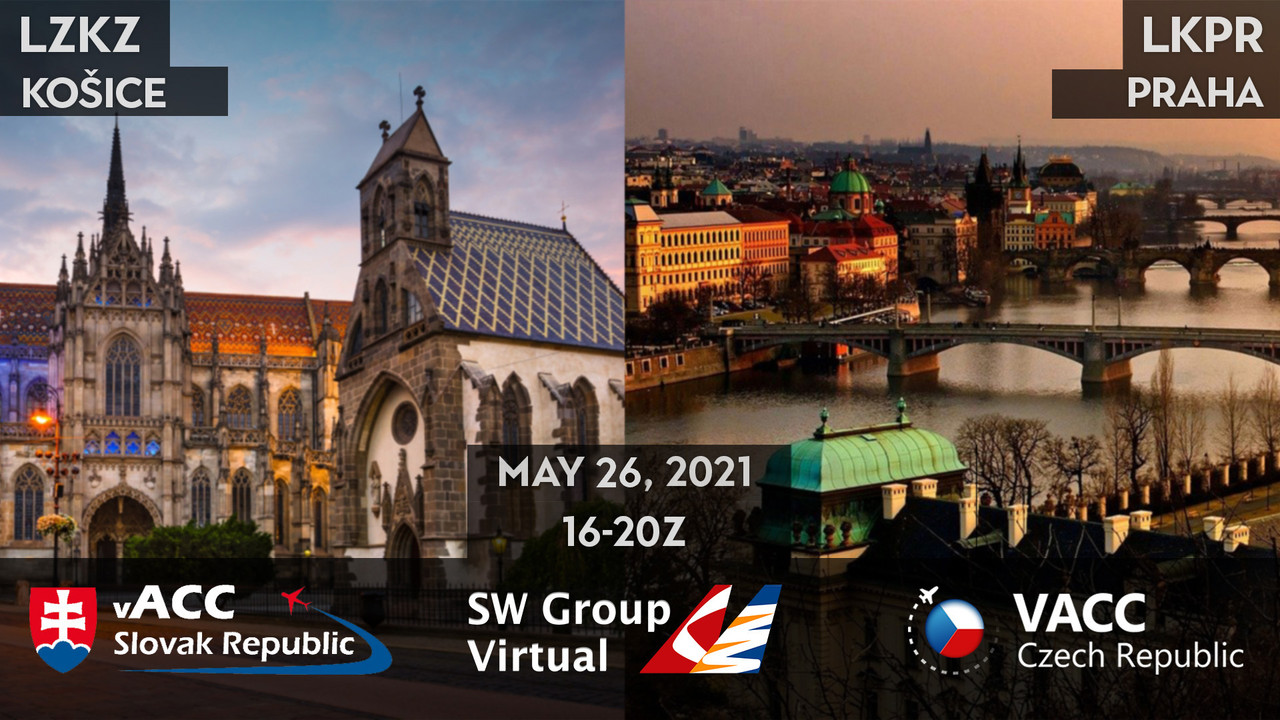 Dear pilots!

VACC Czech Republic and vACC Slovak Republic in cooperation with SW Group Virtual invite you to an event between Prague and Košice, which will take place on Wednesday, May 26 from 16 to 20 UTC. The airports will be staffed for 4 hours.

More info HERE

Milí piloti,

VACC Czech Republic a vACC Slovak Republic ve spolupráci s SW Group Virtual Vás zvou na event mezi Prahou a Košicemi, který se bude konat ve středu 26. května od 18 do 22 hodin místního času. Event potrvá 4 hodiny.

Více info ZDE
[10 APR, 15-20z] Prague - Helsinki Shuttle
Dear pilots!

VATSIM Scandinavia and VACC Czech Republic invite you to the Helsinki - Prague Shuttle event. The airports will be fully staffed on 10th April for 5 hours from 15z until 20z.

More info HERE

Milí piloti,

spolu s VATSIM Scandinavia jsme pro Vás připravili shuttle event mezi Prahou a Helsinkami, který se bude konat v sobotu 10. dubna od 17 do 22 hodin místího času. Event potrvá 5 hodin, takže máte dostatek času pro zpáteční let.

Více info ZDE